Authorized Distribution Products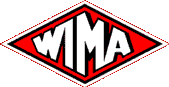 W I M A  Capacitors
Manufacturer of high end plastic film capacitors, metallized paper capacitors, Snubber & DC-Link Capacitors, GTO & SuperCaps.
Fields of Application :
Automotive
Power Electronics
Medical Equipment
Lighting
Consumer
Telecom / Data 
New Energy
PET & PPS Film Capacitors
Film/Foil Capacitors in PCM 2.5 - 52.5 mm: Self-healing Polyester and Polypropylene capacitors up to 220 µF with voltage ranges up to 2000 VDC.
SMD-PET & SMD-PPS Film Capacitors
Size codes 1812-6054 and capacitance values from 0.01 µF through 6.8 µF with PET and PPS dielectric.
Metallized Paper X & Y RFI Capacitors
Interference suppression capacitors with Polypropylene or Metallized Paper dielectric classes X2, X1 or Y2
Snubber Capacitors
Developed for high-power converter technology, WIMA Polypropylene snubber capacitors are available in manifold connecting configurations.
GTO Capacitors
WIMA Polypropylene GTO capacitors are especially designed to attenuate voltage spikes on GTO-Thyristors and IGBT.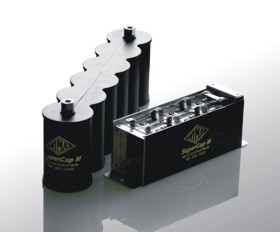 DC-Link Capacitors & SuperCap
Intermediate circuit capacitors in manifold connecting configurations with capacitances up to 4920 µF and voltage ranges up to 1600 VDC for applications in high-power converter technology.